Learn how to manage today's digital printing challenges with a make-ready automation software.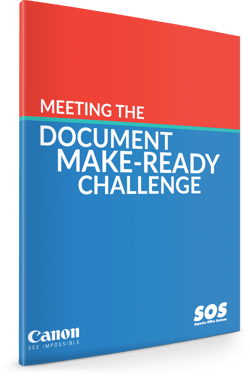 Every print job comes with a variety of business challenges that can potentially disrupt the digital prepress workflows, reduce productivity, and impact profits. Addressing these concerns may require the use of multiple ad hoc software applications.
But by using an all-in-one, document make-ready solution, you can now streamline your digital prepress workflows and transform your operation, helping you deliver a measurable business advantage from composition through production. This comprehensive guide will give you a closer look at the advantages of a make-ready software.
Learn how to turn make-ready processes into revenue opportunities, not cost concerns.
Learn to improve processes and optimize digital prepress workflows.
Discover the benefits of accelerating document preparation.
Start reducing steps and begin shortening turnaround time, lowering costs, and increasing service quality by leveraging the power of a document make-ready solution today.